Dear Lego,
If you make them we will buy them.
Concept Art for Elven Archer ...aka...Legolas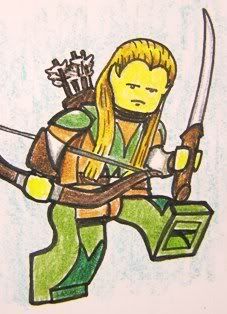 We promise to spend every extra cent to keep the elven archer impulse set off the shelves. If you can't get the license with the LOTR for the new Hobbit...please give us your own elvish style in true lego style.
Sincerely,
Lego Fan