Hey all,
LEGO announced an upcoming Star Wars set, Mos Eisely Cantina 75290, and it looks pretty awesome. If you like tan (looking at you, Bluesecrets), there's a ton here.
Also lots of great figs. Perfect if you're a Star Wars fan wanting to fill out your Tatooine population, but also several of the figs have castle-friendly torsos.
But what I really wanted to point out for castle builders is a new element, the hood being worn by Obi-Wan here in brown. It's also in black on another fig (the one with a face like a muppet that alerts the imperials to Luke's whereabouts):
Looks like it would be a nice new addition.
Now, I'm not really suggesting castlers would run out and buy a US$350 set for the sake of a couple of hoods, or even a few unique torsos and a pile of tan bricks, it's just more a look to future sets. Now that that mold exists, I'm sure we'll see it again and again in future sets. IIRC, this hood first showed up in Star Wars sets (yep, I checked, it's first in some Star Wars Phantom Menace sets in 1999, didn't make it into a non-SW set (Harry Potter) until 2004)*: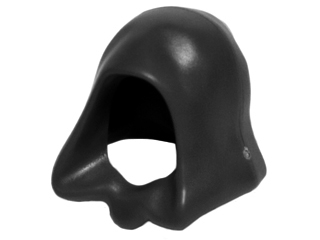 But it was soon in lots of other sets, in a nice variety of colors. Before that we just had this one in a couple of colors: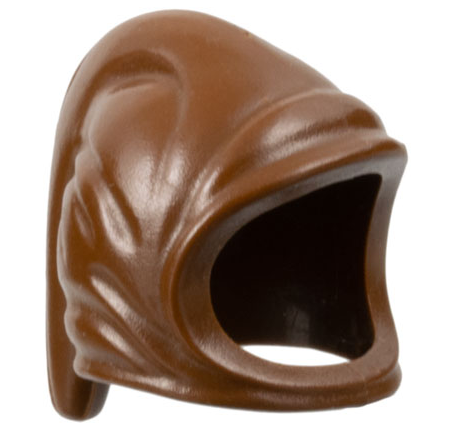 Bruce
* I remember buying multiple copies of
3340, the Sith minifig 3-pack
to get enough black hoods to make nine Nagul for my Tolkien MOCs back in the day.