CCC X Master Builder
Posted:
Thu Mar 07, 2013 7:21 pm
We are pleased to announce the Master Builder for this year's Colossal Castle Contest. The entries were outstanding this year, and three builders in particular rose above the rest, turning in high quality builds across multiple categories:
Fraslund
,
Lolino
and
Mark of Falworth
. In the end, though, there can be only one, and Mark gains the title as our tenth Master Builder. Congratulations to Mark, as well as to Lolino and Fraslund, all of the individual category winners, and all of the participants in this annual tradition. Here's looking forward to a second decade of CCCs!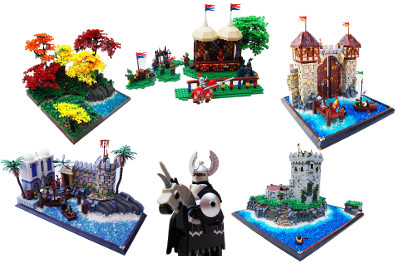 CC Admins