Ok Guys so here it is. Its not radically different as I still wanted a Black smith shop But I just never Liked the Original set lay out so I made my own version. Back story...
Sir Not appearing in the film has come of age and is in need of some weapons and armor Before the "Kingdoms Royal Tournament". A tournament meant to draw out the Outlaw Robin hood. So he takes all his savings in the form of a golden nugget and goes to visit Raynard Smith or " Smithy " as he is known by the local towns folk. Here we see the 2 talking about what is available in the little shop, And what Sir NA is looking for. As you can see by the Expression on smithy's face he is more then happy to help out the young knight, with what he needs before the tournament.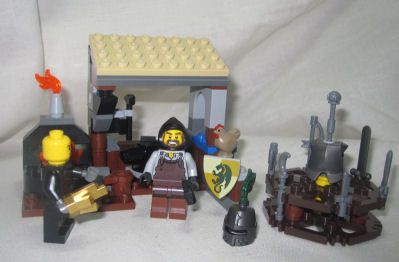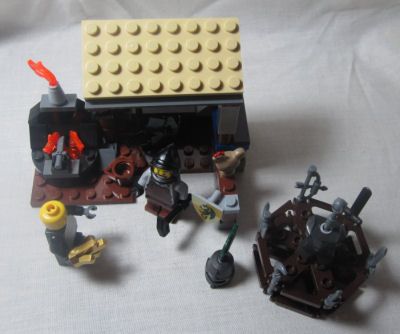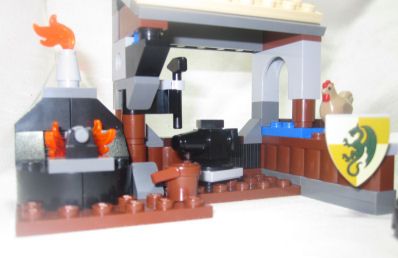 Only a couple technic pins were not used, in making my version of the Blacksmith shop. The Left side proved to be a little difficult as I wanted a reverse slope to sure up the roof, I got creative and made it work. As always question's, comments and Criticism welcomed.
Curt