I recreated the classic LEGOLAND (Yellow) castle in tan and put in on a rocky outcrop for the Classic Castle Contest XVI's Classic Castle Category.
I kept the main castle features, including the three towers, gatehouse, drawbridge and buttresses. The largest change I made (other than the color) was to enclose the back tower. I also added paths to the inside of the castle.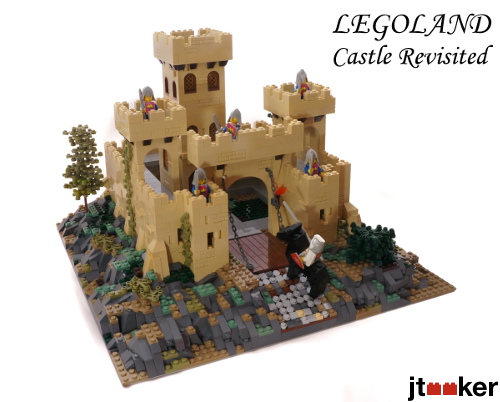 See more pictures at
http://lego.jtooker.com/yellowCastleRevisited/
or
https://www.flickr.com/photos/136858226@N06/albums/72157705158192224
.