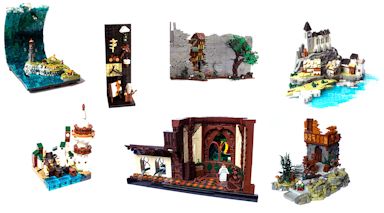 The Classic Castle team is very pleased to announce the Colossal Castle Contest XVI Master Builder. The Master Builder recognizes the individual who creates the greatest overall body of work in this year's contest.
Each year several entrants stand out including (in alphabetical order) adamsonofwilliam, LittleJohn, MrHobbitFoot, Ranghaal, Soccerkid6, and valerius_maximus. There can be only one master builder every year.
This year's Master Builder title goes to ... ranghaal! Be sure to check out his
entries
and then congratulate him, and all of the great builders this year.