Mining in Buğra Quarry has been busy since filling the collapsed tunnel. The dwarves are behind in filling quotas for the villages and settlements to the south, especially the wall at Batuhan. The pay is incomparable and has brought workers from across the continent.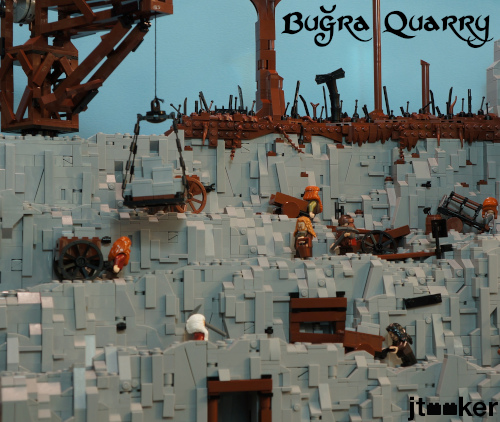 The Buğra Quarry is my third entry into the
Summer Joust 2020
contest as well as LOLUG's July contest. The theme for both was "tri-color".