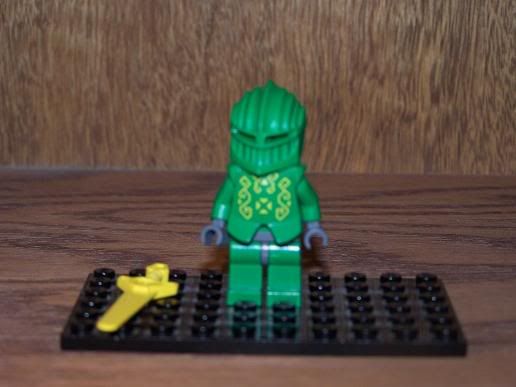 Hello, I'm Sir Rascus from LEGO's new line of Castle Lego.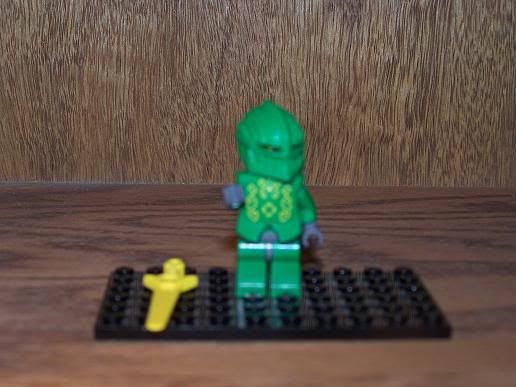 As you are probably aware, I am much different than my "ancestors" in heraldry and in color.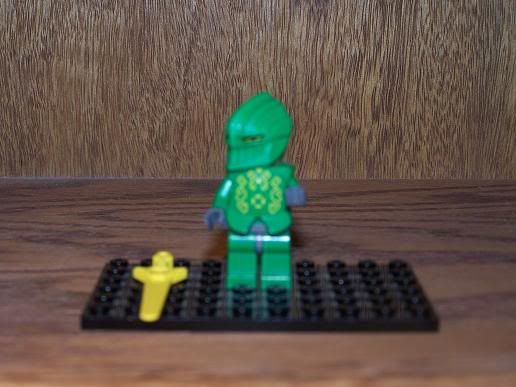 LEGO also saw fit to change our weaponry quite a bit.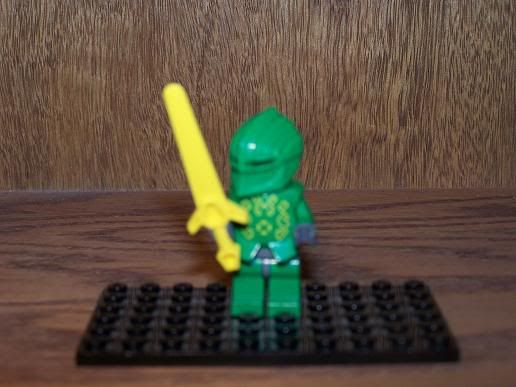 As you can see, my sword happens to be yellow.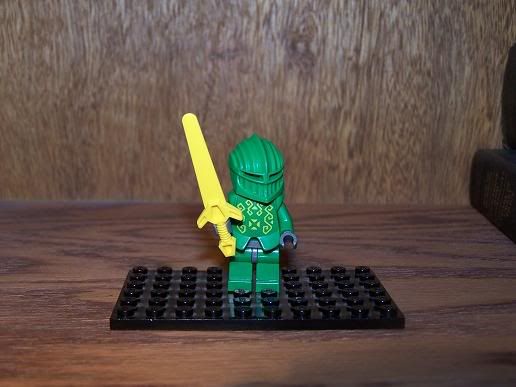 Apparently it is made of bananas, as my symbol is the monkey, so I should like bananas.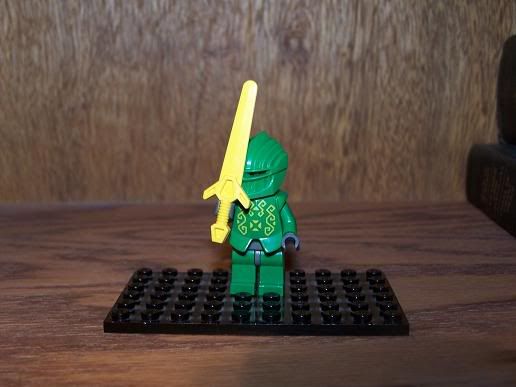 Though, I do happen to like bananas...I wonder what it tastes like..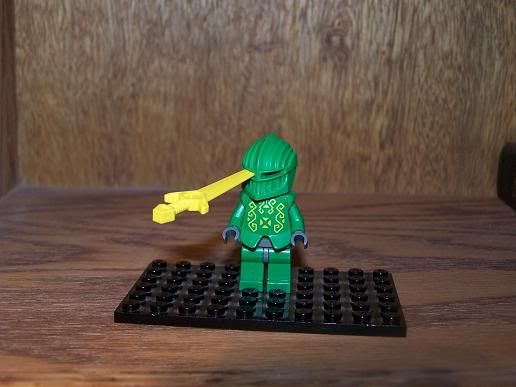 Erk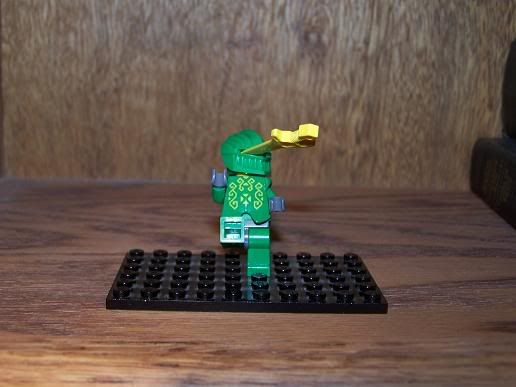 nnnnGAAH MY EYE