Join the weekly Classic Cattle set review discussion. Please post your opinions on the set play ability, piece selection, design, etc. Which sets earn a "Holy Cow!" and which should be put out to pasture!
This week's set is
2132 Cow
.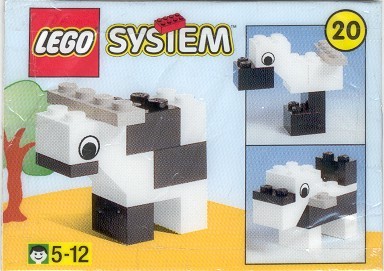 The Cow was released in 1998 as a promotional set for the French dairy and other food products company Danone (known in the US as Dannon). 10 basic bricks plates and slopes, including one printed brick, can be used to build a cow, a duck and a dog. While the promo set had limited availability, this polybag was also the December 20 gift in the
1999 Advent Calendar 1076
.